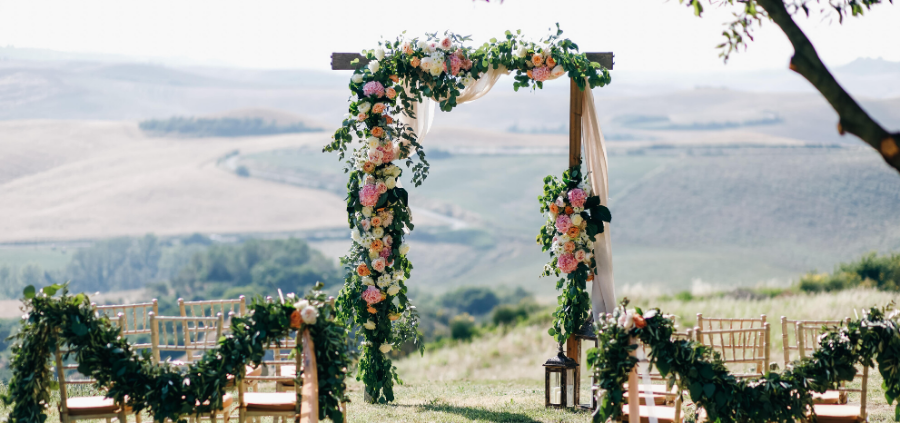 Every new year brings with it a shift in bridal style and corporate event themes. As clients start to book their rentals, we've begun to see the 2020 event and wedding trends already taking shape. Our inventory is always growing to satisfy the needs of every client. Whether it's an outer space-themed gala, a '70s-themed birthday party, or a nautical wedding, we have something for everyone.
If you're planning an event or wedding this year, these are the trends to watch for.
2020 Event Trends
Networking events and conferences aren't safe from the ebb and flow of trends. More and more, attendees expect to be wowed not just by the speakers, but by the minute details. Whether you're hosting for two hours or several days, you should take these trends into consideration.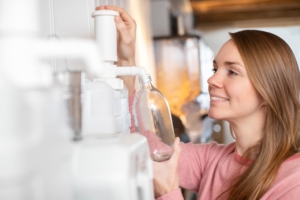 Sustainability – Environmental issues are at the forefront of many people's minds. In their personal lives, attendees are cutting out single-use plastic and thinking about their carbon footprint. Events like the Golden Globes are even going meatless to curb their impact. So, skip the plastic water bottles and offer filling stations instead. Use real cutlery and dinnerware in lieu of single-use items.
Personalization – Attendees expect events to offer a wide range of options that allow them to personalize their event experience. This goes beyond even the choice of tracks. They know how much data they have given and they expect it to be used to create an amazing event.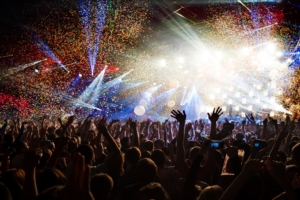 Entertainment Options – Attendees head to these events to do much more than learn; they also go to be entertained. The festivalization of conferences will continue to be one of the 2020 event trends, with big events like the Forbes Under 30 Summit bringing in names like Marshmello and Wiz Khalifa. Attendees want a one-of-a-kind experience.
Bleisure – 71% of people consider the destination of an event before signing up to attend. Almost one-third say it's the deciding factor. People are increasingly piggy-backing their vacations on their business travel. Beyond the destination, think about how you can make this event a holistic experience for attendees who may be staying late or arriving early.
Big Cities are Out – With so many events historically happening in large cities, attendees are tired of going to the same places. Midsize cities like Cleveland, Austin, and Memphis are more attractive to travelers due to their culture, authenticity, and knowledge economy. They also have a much lower cost of living, which means trips are more affordable.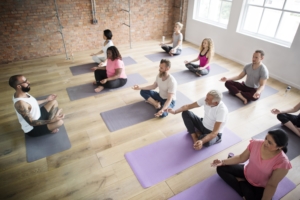 Wellness Focus – Like sustainability, people expect events to meet more of their needs in all facets, wellness included. That means offering amenities like meditation rooms, morning yoga, or a partnership with a local cycle studio. The hotel gym just isn't cutting it anymore. You could even try planning a 5k for your event!
2020 Wedding Trends
Since before the dawn of Pinterest, wedding trends have varied year to year and season to season. With access to even more ideas through social media and an increased focus on the personalization of weddings, these are the 2020 wedding trends we're already helping brides implement this year.
Sparklers – While the perfect shot can be tricky to get, sparkler send-offs remain popular this year. Not only are they easier to clean up, but they're fun for your guests and perfect for weddings that end after nightfall.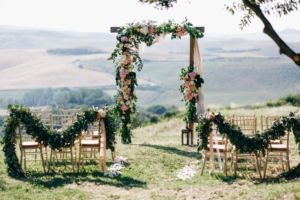 Greenery – While flowers are certainly still in the mix, brides are opting for more greenery in their decor. Not only is this budget-friendly, but it adds a sense of airiness and nature to a ceremony, no matter where it takes place.
Neon Signs – Every bride wants their name in lights. With a neon sign, they can have it. These signs are a great way to spice up any wall and make a great keepsake. One Fab Day has a roundup of several great neon options for your special day.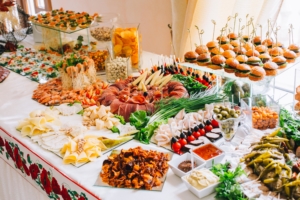 Grazing Tables – Elevate your cocktail hour or post-dinner dancing with grazing tables. Filled with everything from cheeses to fruits to meats, these tables are a great way to satisfy your guests. If you're looking to DIY at your wedding, this can be an easy way to put your stamp on the night. Check out these delicious ideas.
Unique Lighting – One of the easiest ways to personalize a venue is through the lighting. Adding festoon, tube, and other lighting can change the whole vibe of a space. Switch it up between dinner and dancing to give each part of the night a unique atmosphere of its own. Learn more about our huge lighting inventory.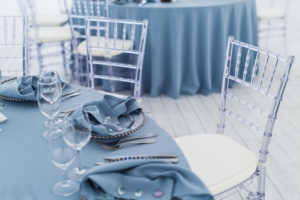 Ghost Chairs – As brides put a greater focus on the finer details of their wedding, they want to allow those details to shine without distraction. That's why ghost chairs remain one of the biggest 2020 wedding trends. They detract very little from the other decor, but still offer a stylish, modern vibe.
It's set to be a year of fabulous events! We can't wait to bring many of them to life. No matter what you're planning this year, our event specialists are on top of all the 2020 event and wedding trends. Contact us today and let us help make your vision come true.
https://hicksconventions.com/wp-content/uploads/2020-event-and-wedding-trends.png
450
900
Beth Wilson
https://hicksconventions.com/wp-content/uploads/Event-Rental_Vector-copy-300x300.jpg
Beth Wilson
2020-01-10 13:45:37
2020-01-10 13:45:37
12 Event and Wedding Trends Taking Over This Year