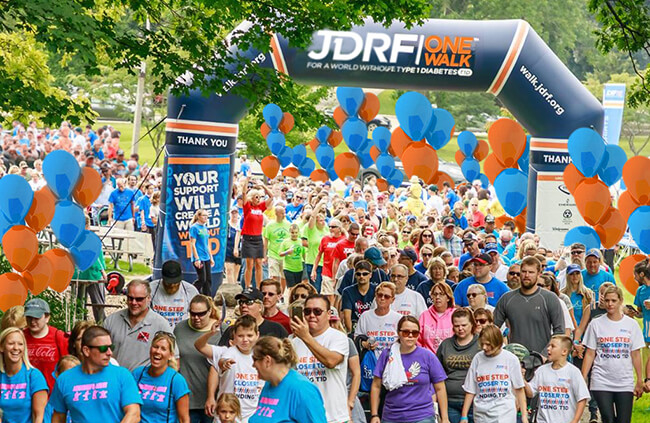 Beautiful weather calls for the community to take to the outdoors, which makes this the perfect time of year for a 5K! While planning and hosting a 5K sounds like an easy feat, here are some factors to keep in mind in order to make your event successful.
Give your race a name and theme
Giving your 5K unique features will help distinguish it from others that take place throughout the year. This starts with a one-of-a-kind name and theme that will help the community remember you. One easy way to start is to brand your race with a color palette. Be sure to pick a theme that will allow your 5K to grow and develop year after year.
Make both the registration and check-in process effortless
Nothing is worse than registering for an event and finding it to be a long and complicated process. Scenarios like this deter participants and do not allow you to maximize the potential engagement of your event. Make sure on all communications regarding your 5K that your registration page is user-friendly and easy to navigate. Furthermore, a flustering check-in process can start the 5K experience off on the wrong foot for participants. Having a step-by-step, easy-to-navigate traffic flow for participants to make their way through to grab T-shirts, bib numbers, etc. will keep everyone as cheerful as they were upon arrival.
Make logistics your priority
When it comes to congregating and directing large groups of people, logistics need to be the number one priority during the planning process. Even one section of the route that is not clearly emphasized could get your 5K participants off course. To help alleviate confusion, it is helpful to include a course map in the information guide for all event volunteers and running participants.
Be strategic about where and how you provide refreshments
While the weather is beautiful this time of year, the danger of dehydration is never alleviated. Not only should refreshments be provided at the start and finish lines of your 5K, but also it is smart to include water stations throughout the running course. In addition, consider having strategically placed sitting areas covered by tents with fans or misters, as participants will appreciate a shady and cool place to sit. Have questions about tent rentals for your next 5K? Check out our tent rental FAQs.
Don't forget to clean up
Last, but certainly not least, don't forget to clean up both the 5K event area and running course. This will leave city officials content with their decision to let you host the 5K. In addition, it will certainly make your event registration process with the city much smoother for the next year
Let Hicks help you plan your next 5K event! For more information, contact us today.
https://hicksconventions.com/wp-content/uploads/greeting-page-one-walk.compressed.jpg
440
650
Beth Wilson
https://hicksconventions.com/wp-content/uploads/Event-Rental_Vector-copy-300x300.jpg
Beth Wilson
2019-10-04 11:57:43
2019-10-29 11:36:05
Hosting a 5K: What You Need to Know