If there is one thing that is as equally exciting as it is stressful, it's planning a wedding. When it comes to envisioning the wedding day, there are numerous things that need to be taken into consideration. Whether it's deciding on a budget, who gets invited, or where the wedding will take place, it's clear there are many details that go into making a wedding day one to remember. To ensure all goes well, making a wedding planning checklist can take the stress out of getting all the details in perfect order.
Assemble a Planning Team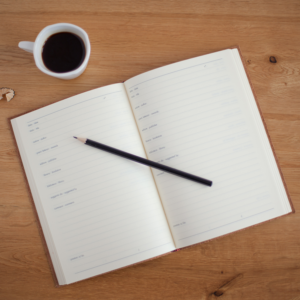 One of the biggest mistakes brides-to-be make when planning a wedding is attempting to do it all by themselves. As a result, they spend most of their time leading up to the wedding worrying about the smallest of details. To make life much easier leading up to the big day, assembling a planning team can make things much easier. In today's world, it's almost customary to hire a wedding consultant to help the process go smoothly. But, not everyone wants, or needs, a professional. Family and friends can make a great support team for a bride. We have checklist put together that comes along with our Memphis Wedding Guide. With a detailed checklist, a bride and her team can go over the wedding planning checklist as often as needed to make sure everything the bride wants will be included in the wedding day.
Finding the Perfect Gown
Needless to say, all brides want to look great on their wedding day. Therefore, finding the perfect wedding gown is always high on the wedding planning checklist. Whether it's wearing a gown that's been passed down from generation to generation or purchasing a new one, the gown can make a tremendous difference in how the bride feels when she walks down the aisle.
Speak With Rental Companies
In cases where the wedding will be large, contacting a rental company can ensure you'll have everything you need to accommodate your guests and those involved in the ceremony. Whether it's tables, chairs, tents, or more, making these arrangements as soon as possible will guarantee you'll have these and other necessary supplies at a reasonable price.
Deciding On Venue
Just deciding on where the wedding will take place requires several steps. A detailed wedding plan & checklist will have a section dedicated just to picking out your venue. Some venues allow for outside catering, others do not. Will you have the ceremony and the reception at the same place, or will your wedding be in your family's church?
While this may sound like a multitude of details, those brides who create a wedding planning checklist always find they are glad they took the time to prepare their list. By making sure each and every detail is covered along the way, brides can relax and simply sit back and envision how their day will go when preparing to say "I do." And needless to say, this certainly beats worrying about whether everyone gets invited or if there are enough chairs for all the guests.
https://hicksconventions.com/wp-content/uploads/Wedding-Checklist.png
350
900
Ricky Hicks
https://hicksconventions.com/wp-content/uploads/Event-Rental_Vector-copy-300x300.jpg
Ricky Hicks
2016-10-12 09:52:48
2016-10-14 10:20:05
Creating A Wedding Planning Checklist