Community events are a great way to get involved and do your part to make the world a better place. We could not think of a better day to encourage the participation of community events than on the day that commemorates Dr. Martin Luther King Jr.'s life – MLK Day. As Dr. King once said, "The time is always right to do what is right." At Hicks, we hold deep roots within our community and try our best to do the right thing by giving back to the Mid-South. This has always been a company-wide passion of ours. We have compiled a list of events and opportunities to give back to the community and help spread the love that Dr. King imagined for us all.
Visit the National Civil Rights Museum and the Lorraine Motel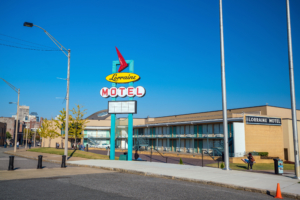 The National Civil Rights Museum, located in what was formerly the Lorraine Motel, is a historic landmark for many. Its numerous exhibitions display decades of culture, that depict lessons from the American Civil Rights Movement. This museum is a pillar in our community and our country. It allows people of all ages to learn and explore this significance of this era and learn how it continues to shape equality and freedom throughout our world. Currently, the MLK 50 exhibition is on display. This exhibition reflects on the time between Dr. King's death in 1968 to 2018. There is no better time and opportunity to learn about the significant impact that his leadership had on our world than on the day that we remember him.
Connect with a community cleanup 
Community cleanups are a great and easy way to help those in your very own backyard! Whether you coordinate with a few local streets in your neighborhood or throughout a whole city, any help makes an impact. If you cannot physically participate in the clean-up process, volunteer to be the team organizer. Or, if you can donate supplies such as shovels, garbage bags, rakes and gloves, those are always needed.
You can even make it an event that ends with a block party or a potluck that celebrates community and building relationships.
Service Sunday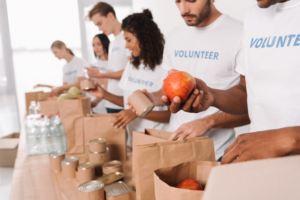 Service Sunday is a great way to get connected and involved in volunteering. Because this is the Sunday prior to MLK day, there will be a plethora of programs, projects and ways for you and your family to give back. Check local informational boards in coffee shops, libraries and community centers for sign-up lists and event details. You can also look on social media platforms and local blogs to provide you with additional ways to get involved and donate. Be sure to mark your calendar for Service Sunday because it will help you get started on the right path for a great week, renewed with the satisfaction of helping others.
Host a donation drive 
If you want to take your service to the community one step further, in honor of Dr. King, think about hosting your own donation drive. Decide on an indoor or outdoor location, whether that is your home, local community center, church or school. Then, recruit a team to help drive your mission to help those in need. Hicks has all of the essential event rentals, such as tents, tables, chairs, pop-up pipe and drape, tablecloths and any other rentals you will need. Our goal is to ensure your donation drive goes off without a hitch.
Let Hicks help you with your MLK Day event rentals! For more information, contact Event Rentals by Hicks, or visit www.hicksconventions.com.
https://hicksconventions.com/wp-content/uploads/shutterstock_554119054.jpg
3072
4608
Beth Wilson
https://hicksconventions.com/wp-content/uploads/Event-Rental_Vector-copy-300x300.jpg
Beth Wilson
2019-01-18 13:19:30
2019-01-18 13:19:30
MLK Day Community Events