The sound of children having fun can really bring life to any event. While it may seem like kid-friendly events are easy to host, it takes careful planning to make sure you are setting up the best party possible. Between the colorful decorations and lively music, kids will not forget the atmosphere of the party. With the right preparation, you can throw an amazing party. Here are a few tips for putting together a kid-friendly event.
Decorate Colorfully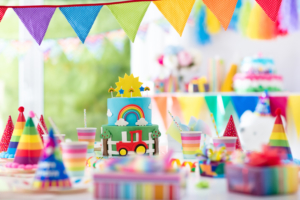 No matter what kind of party a child attends, decorations can bring excitement to life. Dull environments will cause children to disengage and not have much interest in the party. Streamers and balloons are wonderful additions to the celebration. They add a necessary flair to the event that will help make it kid-friendly. For a birthday party, add the child of the hour's name to the napkins or plates. Decorations also represent the theme of the party. While you don't need to break the bank to purchase a wide variety of decorations, it is nice to have enough representation at the party. However, you do not want to have too much as it can be distracting to the guests. Moderation in decoration is the name of the game.
Bring out Games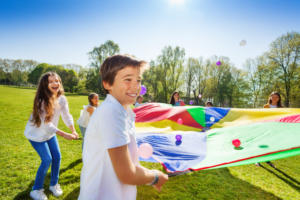 Games are a great way to keep children engaged. The type of games will depend on where the party is taking place. If you're outdoors, you may be able to play games like tag or have a water gun fight – talk about a kid-friendly event. If you are stuck indoors because of weather, then you can set up a fun card game tournament or game console tournament. Having enough entertainment options is sure to keep the kids excited.
Cook Plenty of Food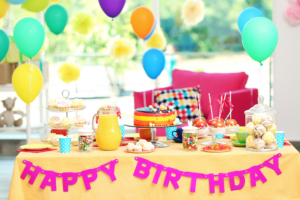 As much as children love to play games, they love to eat. This is a pivotal part of throwing a party. It is expected to be served food at a party, whether it is a slice of pizza, cake or both. Hungry children will lead to tantrums and frustration. The last thing you want is a mob of unhappy children on your hands. Given how much time and effort you will spend preparing for this event, you would want the food to be one of the best parts of it, not a source of stress. Make sure that the food is nutritious and tasty. Also, it is important for it to not be too filling so that the kids have enough energy to play and dance.
Play Great Music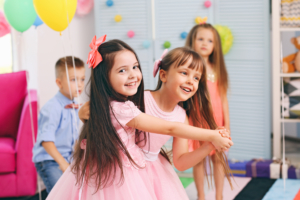 Speaking of dancing, you want to have upbeat and trendy music. Spend some time before the party creating a playlist filled with clean, modern hits that children love to play and listen to. You could also hire a DJ. However, it may be more cost efficient to just auto-play the music yourself. If you are going to DJ with your own music, then bring loudspeakers that will cover the area with enough sound so that the kids can enjoy the music at its best. If decorations are what bring the party to life, then music is what keeps it thriving.
Let Hicks plan your next kid-friendly event! For more information, contact us today!
https://hicksconventions.com/wp-content/uploads/shutterstock_329776379.jpg
3840
5760
Beth Wilson
https://hicksconventions.com/wp-content/uploads/Event-Rental_Vector-copy-300x300.jpg
Beth Wilson
2019-06-21 09:14:08
2019-06-21 10:28:52
How to Throw a Kid-Friendly Event