Celebrating your engagement is an amazing experience, and having your family and friends with you can really take it to the next level. This is the time where you and your beloved get to have fun and share this amazing moment in your lives. Since it's such a special occasion, you want to make sure the entire atmosphere is breathtaking for yourselves and your guests. Here we will include suggestions on how you can throw an unforgettable engagement party.
Set the Mood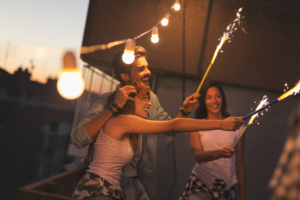 Even though it is a party, it is still an intimate occasion. Having string lights hanging from the roof will provide enough illumination while still creating a soft, romantic atmosphere. Something you could discuss with your fiancée is creating a playlist of your favorite songs so that you can play at the party yourself. A DJ might be a little too formal for this celebration. Your guests might find it a little more relaxing with the softer atmosphere. If you both have been discussing your wedding theme and colors, then you could decorate the party to match the ideas you both have in mind. From the decorations to the food, your guests should be able to feel the love all around.
Have Tasty Foods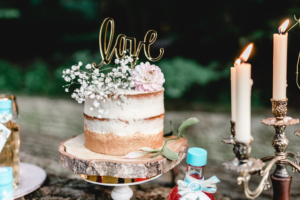 A party that lacks great food and drinks isn't really a party. You can personalize the snacks that you serve with something along the lines of "Future Mr. & Mrs." It would even be a nice touch to add this on a nice, big cake. Cute, simple treats like cupcakes and cookies can be decorated and personalized to your liking. But you don't have to stop at sweets. Saltier snacks like pretzels, crackers and cheeses add a delicious variety to the menu. Happy tummies mean happy guests. If you plan to host outdoors you may want to consider a tent to protect you from the weather along with these tips.
Bring Out the Games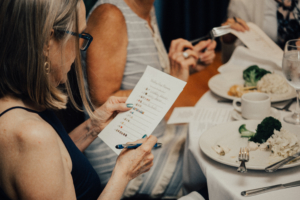 Add a little bit of fun at your engagement party with games. Keeping your guests occupied with games is another way to keep them happy. Some couples choose—or create—games that fit the engagement theme; such as The Newlywed Game or a ring hunt. You can even play yard games if you're outdoors. Not trying to work up a sweat? Pull out some card games to make a small tournament. Be aware that card games can get competitive—so if you're looking for a relaxing evening, you may want to reconsider and stick with brainteasers about the soon-to-be newlyweds. These types of games can lead to great conversations and give some insight about the lovely couple of the hour. The more they know about you and your other half, the better they understand the whole picture.
Let Hicks help you set up your engagement party! For more information, contact Event Rentals by Hicks!
https://hicksconventions.com/wp-content/uploads/shutterstock_783076045.jpg
3810
5714
Beth Wilson
https://hicksconventions.com/wp-content/uploads/Event-Rental_Vector-copy-300x300.jpg
Beth Wilson
2019-07-05 09:23:33
2019-07-15 10:15:01
Everything You Need to Throw an Engagement Party