The thing is, you need a lot of stuff for a wedding. Getting to pick all the things that go into your wedding, bringing your vision to life, will be one of the most exciting things you do. Dealing with wedding rentals themselves can get tricky if you don't have a strong plan. The most prepared bride will have the advantage when selecting her items.
In this post, I've broken down everything you should know about common wedding rentals so that you are prepared.
Most Common Wedding Rentals:
tents
tables (dining and cocktail)
chairs
tablecloths and napkins
plates
glasses
beverage dispensers
cutlery (forks, knives, spoons)
patio heaters
lighting and sound equipment
dance floors
furniture
decorations such as candle and centerpiece holders
The Breakdown:
Tents
This is probably the easiest one. No one wants to buy a huge tent for a single event. There are lots of reasons to consider renting a tent. Obviously in case of rain, but really for any event that doesn't provide much, or any, indoor options or outdoor covered areas such as a pavilion. If you're having a winter wedding, an outdoors heated tent can provide guests with a nice dancing or dining space outside.
The cost for renting a tent should be factored into your budget pretty early on, as a tent can be one of the higher ticket items, as far as rentals go.
Tables
Many venues come with at least some tables. If they don't, you most likely will need to rent these unless you're having a smaller event and just happen to have enough friends with tables. There are many different shapes to tables, but the most popular are round, square, and long rectangle. Round tables are more classic and usually more budget friendly. They also need just one centerpiece each, while long rectangle will require more. Square tables are more modern and great for smaller groups. In generally, round tablecloths also tend to be cheaper.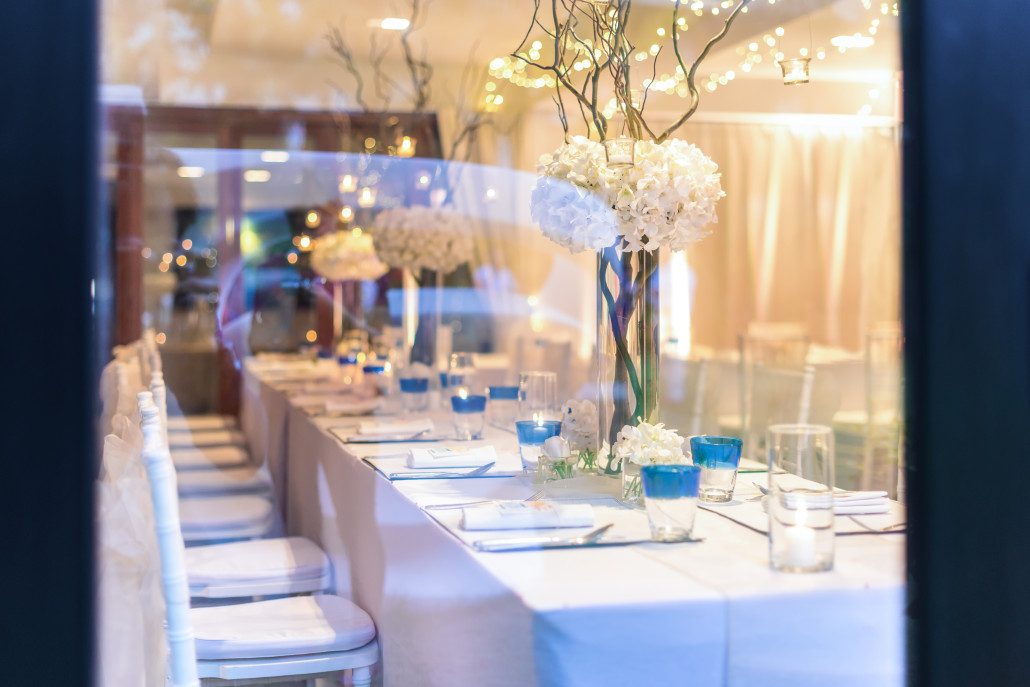 Chairs
Chairs are another thing that venues may automatically include in their packages. If they don't, you have some decisions to make. Some people love to splurge on the chairs, because they can really be what pulls the entire room together. You can get basic chairs, and drape them with rented chair covers, or go for a stylish upgrade such as Infinity or Chiavari chairs.
Tablecloths & Napkins
Again, some venues may offer some options for linens, but they will usually be limited. If you're looking to make your tables pop, you will want to rent or purchase your own tablecloths and linens. For very intimate gatherings, it may make sense to buy them. However, most feel that renting is by far the way to go. You can get the exact style and color you want, and don't have to worry about the hassle of storing or cleaning them.
Flatware, Stemware, and Plateware
If your caterer does not provide their own plateware, stemware, and utensils, look to rental companies who will have a variety of styles. Depending on the style, rentals may cost around .50 each. Some brides may choose to shop around, while others may find the rental items both cheaper and more time-efficient. You don't have to find places to store them and you can often return them unwashed.
A Final Note About Wedding Rentals
You usually pay a flat fee for delivery and pick up, regardless of how large the order is. For that reason, having just one rental order is best. The same company will deliver all items together, charge one flat rate, and then return later to pick it up. Your wedding coordinator can also help in facilitating rental orders and ensure you're getting the best items for the best rate.
Have any questions about specific items or about rentals in general? Hicks has one of the largest warehouses in Memphis, and it's full of all the equipment that makes a wedding perfect. Give us a call and we'll be happy to help.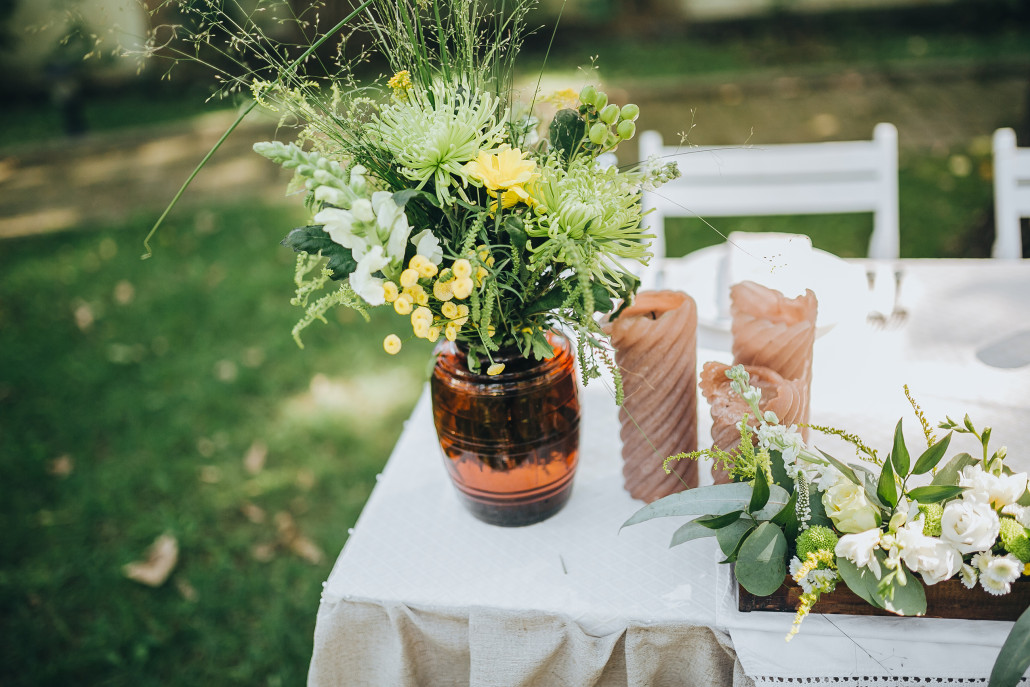 Have an event
in mind?
Hicks can help. Get in touch for a
https://hicksconventions.com/wp-content/uploads/2016/01/shutterstock_256850470.jpg
2000
3000
Ricky Hicks
https://hicksconventions.com/wp-content/uploads/Event-Rental_Vector-copy-300x300.jpg
Ricky Hicks
2016-01-25 09:02:29
2018-05-26 17:32:21
What You Need To Know About Wedding Rentals