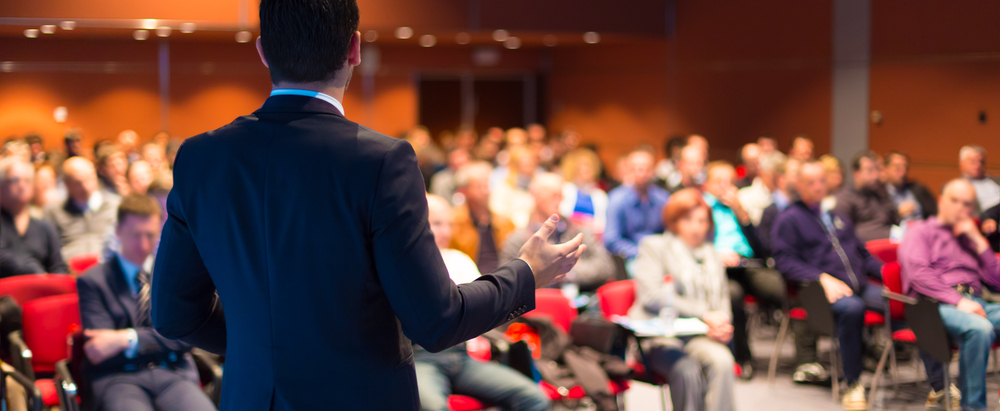 When you own a small business, it's important to remain actively involved in your industry. Hosting a corporate event can show your community that you are invested in their needs and committed to improving your company's services. Staying in touch with your partners, donors and customers builds trust, and ultimately, business. Consider the following when planning your next corporate event.
Dos
Do understand the purpose of your event. Are you trying to inspire donors to give? Are you trying to inform investors of business initiatives and progress? Are you trying to thank your employees and partners for all of their hard work? Understanding the purpose of your event can help guide the planning process. Depending on the nature of your gathering, you may or may not need to invest in stage equipment, projectors or signage. If you plan to cater your event, you will also need to factor in tables, chairs and linens. If not, a handful of cocktail tables and circulating hors d'oeuvres may suffice. It all depends on what you hope to accomplish.
Do prepare for your setting. Are you hosting an outdoor event? If so, you may want to invest in tent rental, flooring, seating and sound equipment that can withstand a variety of weather conditions. If your event is indoors, you should consider lighting, décor and technology that will suit the needs of your guests.
Do be original. Corporate events can often feel stale and conventional. Seize the opportunity to step up your game and try something unique! Incorporate a fun holiday into your event, and take advantage of themes and décor that will make your guests remember their experience. A touch of color, atmospheric lighting or a clever party favor can make all the difference.
Don'ts
Don't try to do too much. We're all on a budget, and want our events to have it all. However, cutting corners does not reflect well on a business. Be honest about how much time and money you can invest in your event before putting down any deposits or making any promises. In the long run, your guests will appreciate that you invested in quality rather than quantity. Outline your objectives, invest where you need to, and leave the rest for your next event.
Don't forget to follow up with your guests and vendors. In the business world, connections are everything. Make sure you dedicate time during your event to talk to your guests and vendors. The important connections don't happen from the stage, but in conversation. Consider a reserved cocktail hour prior to kicking off the main event. Your authenticity and commitment to relationships will not go unnoticed.
Don't overlook your message. From the venue to the linens, your event speaks to your business. Don't rely on the speaker to communicate your entire message. Your company values are communicated in every detail that your guests encounter. Remaining mindful of how each element contributes to your message will assure that your event resonates with your guests.
This article originally appeared on the Memphis Chamber Small Business Blog.
For more information, contact Event Rentals by Hicks, or visit hicksconventions.com.
https://hicksconventions.com/wp-content/uploads/shutterstock_217119211.jpg
411
1000
Beth Wilson
https://hicksconventions.com/wp-content/uploads/Event-Rental_Vector-copy-300x300.jpg
Beth Wilson
2018-08-13 13:09:37
2018-08-13 13:10:18
Corporate Event Planning Dos and Don'ts