On your wedding day, it is important that you have the best team in place to ensure you have the soirée of your dreams. Your team often starts with an event specialist. This person is your right hand when choosing a venue, flowers, event rentals, a caterer and much more. They can also help provide your out-of-town guests with an attraction guide of places to visit prior to your wedding. Your event specialist will also be the go-to person on the day of your wedding for any questions or concerns. Take a look at our list of ways that an event specialist can help your wedding day run smoothly!
How an event specialist coordinates your venue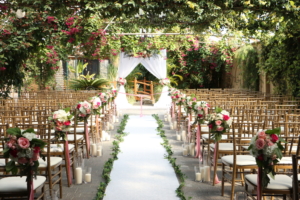 Hiring an event specialist comes with lots of perks. One of the biggest is that they will be the person that helps you find, choose and coordinate a venue. Just like a realtor finds homes that meet your price point, needs and wants, an event specialist does the same for your venue. It is important to communicate how many guests you will need to accommodate and the type of atmosphere you and your partner want the venue to provide. Having conversations about these details will help you and your event specialist be on the same page from the beginning stages of planning.
An event specialist can also be a full-service planner
The day prior to your wedding sets the stage for how your actual wedding day will unfold. This day solidifies last-minute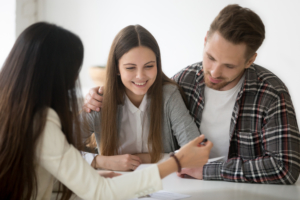 details like practicing the ceremony. It is important to confirm that your wedding party is rehearsed and ready for the big day. Your event specialist should have a guide and a plan that you and your partner have discussed. This guide will help your specialist facilitate details like the wedding playlist, the order of your wedding party's entrance, and the layout of the ceremony and reception space. Their job is to guide you through this process and prepare you for the excitement of the next day's nuptials.
Event specialists coordinate with your vendors
Coordinating with various vendors can be a stressful task. With a plethora of decisions, it can be overwhelming for you and your partner to know where to begin. With their knowledge of tips and trends, as well as established vendor relationships, event specialists can help you make decisions about your caterer, DJ and florist. The event specialist's job is also to work alongside you to decide which priorities should come first and how to issue payments accordingly. This also provides a good opportunity for your vendors to meet and see this person as their go-to contact prior to and on the day of your wedding.
Event specialists help decorate and design your day
When your wedding day approaches, it will be important to have your theme and décor properly prepared. Your event specialist will know exactly how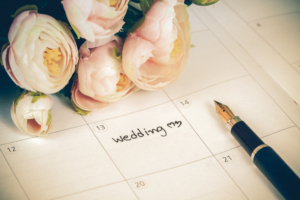 your décor should look and will manage the set-up process. The last thing you want is for family, friends or vendors to come to you on your big day asking how the ceremony or reception space should be decorated. Have thorough conversations with your event specialist prior to your wedding day to help you both envision how the day will look. This way, you and your partner will be able to take in every moment and feel relaxed and excited.
Let Hicks help you with your event rentals and secure you with an event specialist! For more information, contact Event Rentals by Hicks, or visit www.hicksconventions.com.
https://hicksconventions.com/wp-content/uploads/shutterstock_794298907.jpg
3648
5472
Beth Wilson
https://hicksconventions.com/wp-content/uploads/Event-Rental_Vector-copy-300x300.jpg
Beth Wilson
2019-02-15 13:23:33
2019-02-15 13:31:57
What to Expect When Working with an Event Specialist