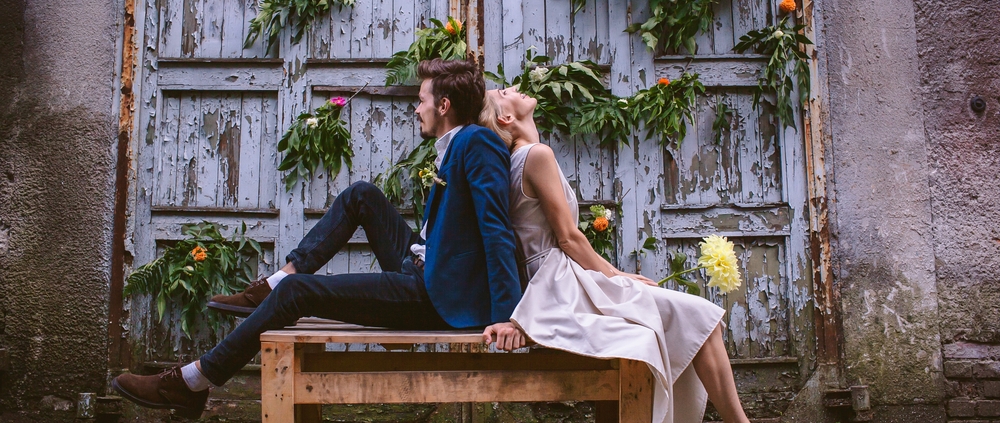 As 2018 comes to an end, it is the time to reflect on the best wedding trends that we have seen over the last year. One thing is for sure, couples have not been shy to push boundaries and break wedding norms with daring colors, modern décor and adding in their own personal touch to make their day memorable. Take a drive down memory lane with us and look at a snapshot of our favorite wedding trends from 2018.
Statement Signage 
First impressions are everything. Statement wedding signs not only offer direction to your guests upon their arrival, but also help set the atmosphere that you and your partner want to establish from the moment they walk into your venue. Find creative ways to introduce your event so that your friends and family will be inspired for the rest of the evening. Another simple statement that remains very popular is the use of acrylic, clear signs with minimal wording. These are not only trendy, but add a touch of elegance that pairs well with any decor. Also, don't be afraid to steer away from offering attendees a traditional guest book as they are viewing all of your intricate wedding details. This year, brides and grooms got inventive with their guest books, transforming them into works of art or incorporating them into the displays. Consider one or all of these trendy touches for your wedding and make your day feel even more special.
The New Rustic and Shabby Chic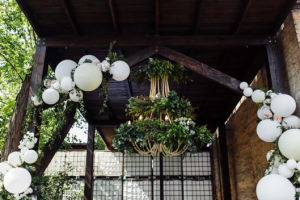 Your décor can offer more to your wedding than you might have ever imagined. One major trend we have seen this year is the pairing of rustic and chic styles. Many couples are choosing unlikely venues, such as refurbished barns, and decorating with modern trends like boutique balloon arches, chandeliers and draped greenery. These trendy but timeless collaborations can help incorporate both partners' styles, preferred color palettes and personalities into their wedding day. Choosing a nontraditional décor pairing offers another great opportunity for your day to be representative of you and your soul mate's new life together, and shows guests what two becoming one means to you.
Pet-friendly Wedding Guests 
Many couples want to share their wedding day with a nontraditional member of their family that plays a large role in their everyday lives. Acting as ring bearers, flower girls, bridesmaids and groomsmen, maids-of-honor or even best men, animals have been key additions to many bridal parties in 2018. This trend often offers guests the option of bringing their own furry friend to celebrate in the couple's nuptials. What better way to commemorate the day than with the addition of four-legged friends?
Wedding Reception Games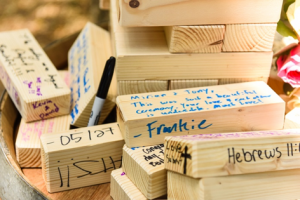 No party starts without a bit of good rivalry! We have seen quite a few wedding receptions offer great opportunities for friendly competition. Many couples use personalized games to highlight how well attendees really know them and offer prizes at the end of the evening. Group games may not be some couples' style, so another great option is to set up classics like Jenga or cornhole so players can keep track of their own scores. Not only is this a fun, interactive element that will make for great photos, but games allow your loved ones to mix, mingle and swap stories about you and your partner!
Curious about any of these 2018 trends? Let Hicks plan your wedding and make your wedding dreams into realities! For more information, contact Event Rentals by Hicks, or visit www.hicksconventions.com.
https://hicksconventions.com/wp-content/uploads/shutterstock_571689967.jpg
667
1000
Beth Wilson
https://hicksconventions.com/wp-content/uploads/Event-Rental_Vector-copy-300x300.jpg
Beth Wilson
2018-11-09 13:30:58
2018-12-06 17:26:13
The Best of 2018 Wedding Trends