When you are preparing to host an event, the details and checklist can seem endless. Depending on your venue space and number of guests, you will likely need quite a few event rentals. These rentals can include tents, chairs, tables and linens, and those are only the necessities. Here at Hicks, we have more than 30 years of experience in the event rental industry and want to help ensure that you have the best products possible. Check out our quick guide for event rental best practices.
Envision your event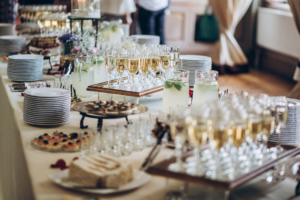 The first thing we recommend is to envision the type of event you want to host. This might seem like the logical first step, but it is among the most common to get overlooked. It is natural to come to an event specialist and let them help guide your decisions, as they should, but it is also important that you convey what you have envisioned for your event. Are you planning a wedding, a themed party, a family reunion or a formal dinner party? Ultimately, the details should be a reflection of you and your personality. A great event rental best practice to implement is creating a vision board with photos, themes and even a few color options that you like. This will help you put your thoughts and ideas together in one place. Building a guide like this will also help you remember any ideas and specific wants, while also helping your event specialist know the best ways to assist you.
Connect with an event specialist
As mentioned, event specialists are a great resource to use when planning an event. These trained professionals will
know exactly how to guide you, not only in making decisions, but also in navigating your event rental options. These options entail things such as lighting, outdoor and indoor options, themed décor, color palettes and more. Their job is to also stay on top of the latest event trends and maintain contacts with vendors and rental providers to help you get the most bang for your buck. When it comes to planning a big soirée, event specialists will guide you to trusted service partners.
Develop a strategy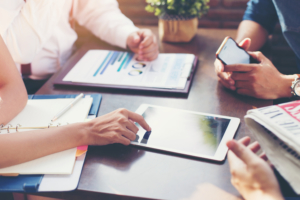 Once you have envisioned your event and met with your event specialist, it is time to develop a strategy. This part of your event planning process is crucial because it helps to ensure that your vendors, budget and other details are all in alignment. Your event coordinator can help you discuss various options with your rental provider to create your dream setting within your budget. They can also help you utilize spreadsheets, filing folders and detailed notes to help stay organized. With so many moving parts, timelines, contracts and financial factors, these easy-to-use tools are lifesavers.
Execute your timeline
The final event rental best practice is to execute your strategy according to plan! At this stage, the day of your event has arrived and your vision is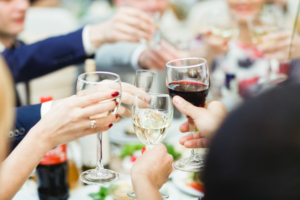 coming to life. To eliminate stress, rely on your event specialist to execute the event strategy and developed timeline. The vendors and venue assistants are there to help, so let them. Coordinate with your planner to decide who will do the delegating, and make sure your rental providers know who to report to for product placement and contract settlements. This will ensure streamlined communication and everyone involved will be very appreciative. After your event setup is complete, the only thing left to do is to sit back, relax and enjoy!
Let Hicks help you with your event rentals and secure you with an event specialist! For more information, contact Event Rentals by Hicks, or visit www.hicksconventions.com.
https://hicksconventions.com/wp-content/uploads/shutterstock_595938209.jpg
3744
5616
Beth Wilson
https://hicksconventions.com/wp-content/uploads/Event-Rental_Vector-copy-300x300.jpg
Beth Wilson
2019-02-01 09:16:01
2019-02-01 09:16:01
Event Rentals – Best Practices