Are you looking for ways to make your wedding stand out amongst the crowd? Consider adding some flair to the typical cocktail station setup. Here are 4 ideas to step up a unique bar in your reception space.
Customize a unique bar for the happy couple
Wow your guests with a cocktail experience that is completely branded by the newlyweds. Consider creating "His and Hers" drink selections on the menu, with favorite cocktail combinations of the bride and groom. Don't be afraid to give these selections catchy and memorable names. In addition, consider custom cocktail napkins with the newly minted couple monogram, names, or images. It's with small personalized details like these that your wedding experience will stand out from the crowd.
Consider the flow of the space
The lines for the buffet and bar tend to grow long as guests make their selections. Help ease the decision-making process by ensuring the bar menu is present in multiple locations throughout the cocktail space. A good rule of thumb is to have one large sign with selections near the end of the line and a smaller menu present on the bar.
Take your unique bar mobile
A new wedding trend that continues to gain momentum is the mobile bar. Whether in a vintage trailer or tricked-out truck, these glamorous bars can roll right up to the reception to get the party started. In addition to providing an amazing selection of drinks, many mobile bars put their personal spin on cocktail hour. From a full range of coffee brews, to gourmet frozen treats, the mobile bar is a trend unlike any other. Either way, there is likely a mobile bar out there to perfectly match your style!
Other ideas for cocktail presentation
While a unique bar can serve as the show-stopping element to your cocktail space, it is always useful to account for traffic with your guests. Having other elements present with the bar to hold cocktails and concoctions can cut down on your guest wait time. This can take the form of an old wagon or ladder for a rustic-themed wedding or greenery draped across a mirrored tray for the boho chic bride.
Whatever style you are aiming to brand your wedding with, Hicks has you covered! We have numerous amazing new bars that are available to make the most of your reception. Take a look at our new arrivals below! For more information on bar rentals, contact Event Rentals by Hicks.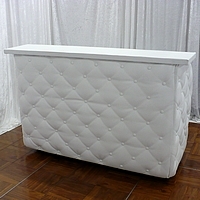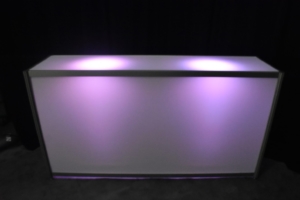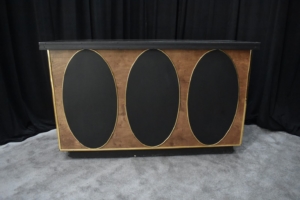 https://hicksconventions.com/wp-content/uploads/shutterstock_163652897.jpg
3235
4863
Beth Wilson
https://hicksconventions.com/wp-content/uploads/Event-Rental_Vector-copy-300x300.jpg
Beth Wilson
2019-11-08 15:58:55
2019-11-08 15:58:55
Fall Wedding Trend: Unique Bar