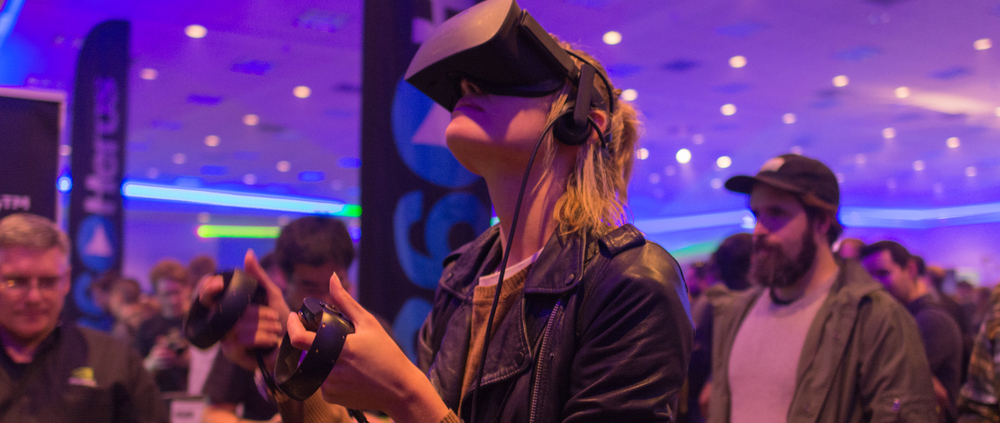 The new year has officially begun, and that means event preparation is gearing up for spring and summer. Whether you are planning a corporate gala or an intimate backyard wedding, 2019 is the year to throw your best event yet! We want to ensure that you keep the latest event trends top-of-mind, so we have compiled a list of our four favorites to be on the lookout for this year.
Venues with history
Everyone loves a good story, and when your venue has rich history, you know you've found a keeper. From century-old breweries to historic mansions, your space speaks volumes, and your guests are sure to be in awe of a legendary location. Repurposed buildings serve as the perfect canvas for any occasion, so try incorporating your setting into the theme or vision for your event. Select your stage with care to ensure that your story is told effectively.
When booking your venue, you can also request that attendees are offered a tour of the space and are given information about its history. Providing details like this will help your guests remember not only the grand setting of their evening, but also the event that was associated with it.
Eco-friendly décor
Eco-friendly décor and mindful preservation is not limited to one's personal home, car or company anymore. Providing alternatives to support conservation initiatives is a subtle touch that many guests will appreciate. Small details such as recycled single-use plastic items, cardboard straws, and recycled decorations and hygiene products can be utilized for any event. At the end of the evening, provide separate recycling bins for each material used throughout the event so your guests can see that your company, family or corporation is taking steps to be environmentally responsible.
There are a number of décor providers who offer environmentally friendly products and inventory. No matter what your objective is, every occasion looks good with a hint of green.
Healthy menu options
Many people have healthy eating habits on their new year's resolution list, but this can be virtually impossible at special events. When available, consider choosing a few healthy, organic, non-GMO foods so your guests can enjoy a guilt-free, delicious meal. Ask your venue or third-party caterer if they offer menus with health-conscious choices. If you still want to include some of your favorite indulgences, strike a balance with healthier options within a dining course or dessert.
One great way to give your guests a mindful choice is to offer lemon, lime or fruit infused water or produce-based snacks. These are often event favorites and will allow your visitors to feel refreshed throughout the evening. Feel free to get creative with your cuisine in order to provide something for everyone.
Digital interaction
As we enter into a new year, technology continues to shape the way our daily lives function. This is also true for events. When guests attend a function, they often expect an official hashtag and a social media filter. These tools allow them to interact with other attendees and can also help increase event awareness. Take advantage of the far-reaching power of technology and encourage your guests to check-in, tag you or your company, and document their experience online.
Another trend that many event specialists are predicting is remote attendance. With live streaming capabilities available on Twitter, Facebook and Instagram, viewers can now attend from around the world in the comfort of their own home. Although this only pertains to specific types of events such as graduations, seminars and corporate meetings, this type of attendee experience also has to be taken into consideration when planning and promoting. Technology makes it possible for more people to engage with your event, and as a result, 2019 is looking to be a year of social growth and worldwide community, all because of the unifying power of special events.
Let Hicks help you plan your best event yet in 2019! For more information, contact Event Rentals by Hicks, or visit www.hicksconventions.com.
https://hicksconventions.com/wp-content/uploads/shutterstock_367507079-newyear.jpg
667
1000
Ricky Hicks
https://hicksconventions.com/wp-content/uploads/Event-Rental_Vector-copy-300x300.jpg
Ricky Hicks
2019-01-04 08:30:14
2019-01-07 11:19:57
New Year, New Event Trends for 2019!