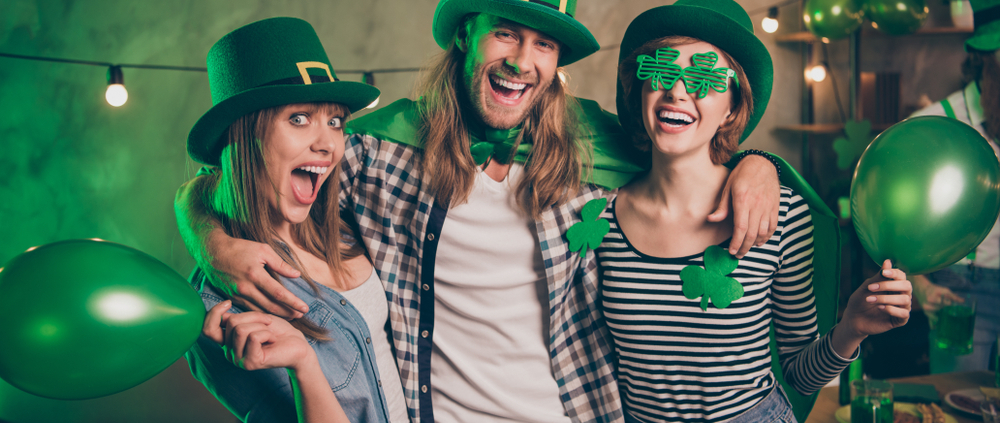 Every year on the 17th day of March, celebrations around the world take place in honor of Saint Patrick and Irish culture. The day commonly known as St. Patrick's Day involves family, friends and community gatherings that are filled with parties, authentic food and beverages, and lots of green. Take a look at our list of St. Patrick's Day celebration tips to ensure your day contains lots of lucky fun!
Grab some green grub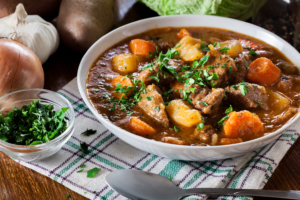 A fantastic St. Patrick's Day tradition is the festive celebrations that many restaurants, Irish or not, partake in. Not only will they adorn their walls with green décor, but they also offer traditional Irish food and brews. Take this opportunity to try new cuisine, such as soda bread, Irish stew, boxty, boiled bacon and cabbage and many more. Who knows, you might strike gold and find a new favorite dish!
Drink a pint or two
You can't eat great food without a refreshing pint to follow. There is no better time to get an authentic Irish beer than on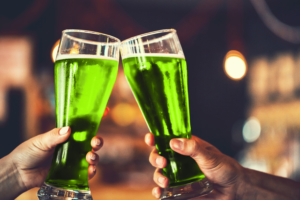 St. Patrick's Day! Many local pubs and bars draw in massive crowds with their selection of brews on tap. As an added bonus, many also add a little color to them. Research prior to March 17 and see which places will be offering green beer and authentic Irish brews. These will make for great photos, as well as a refreshing beverage to enjoy and cheers with friends.
Go for gold and play a few games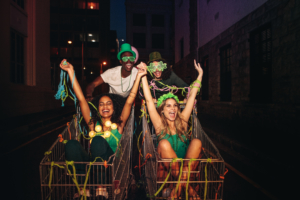 Once you've had a delicious Irish meal, a green beer in hand and have met a new friend or two, it's time to let the games begin! Games are a great way to fill your afternoon until the evening St. Patrick's Day celebrations commence. Enjoy the fresh air and grab a beanbag to play a few rounds of cornhole. Or, if you want to press your luck, shoot a ringer in a game of horseshoes. If the weather is still chilly where you live, stick to a bar crawl or play traditional bar games with those around you. You are guaranteed to have a blast and meet a new friend!
Celebrate at a local festival or parade
To complete your St. Patrick's Day celebration, there is no better way to end your evening than with a local festival or parade. When you research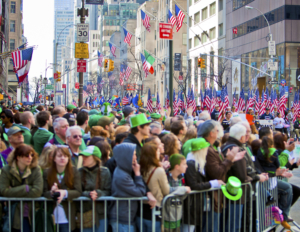 prior to St. Patrick's Day, decide on a location that incorporates all of the ways that you want to celebrate. Cities like Chicago have parades all day, and they are filled with traditional Irish bagpipe players, floats, and did we mention the green river that flows down the center of the city? If you'd rather to keep your festivities closer to home, see which areas of your town will have traditional parades or food and drink tastings. Plan with a good group of friends to enjoy St. Patrick's Day with thousands of other locals in the streets.
Let Hicks help you plan your St. Patrick's Day event and provide the best event rentals in town! For more information, contact Event Rentals by Hicks, or visit www.hicksconventions.com.
https://hicksconventions.com/wp-content/uploads/shutterstock_1300906762.jpg
667
1000
Beth Wilson
https://hicksconventions.com/wp-content/uploads/Event-Rental_Vector-copy-300x300.jpg
Beth Wilson
2019-03-08 08:00:03
2019-03-08 10:01:12
St. Patrick's Day Celebration Tips